I've been helping people to learn technology and other skills since the very early 80s. I've worked with adult learners and students at every level. Although my main focus has been in the Technology, Media and Professional Programs I have also worked in staff and faculty development.
UBC Continuing Studies Technology, Media and Professional Programs helps you gain the knowledge and skills you need to advance in your current profession or embark on a new career. From informative workshops to comprehensive certificates, our programs provide practical, applied and industry-recognized curriculum. More…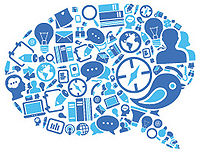 I am also been a regular contributor and participant in the UBC Centre for Teaching Learning and Technology. I have completed the CTLT Instructional Skills Workshop and the Course Design Intensive.
In 2010 I was awarded the UBC Continuing Studies Excellence in Teaching Award.
The UBC Continuing Studies John K. Friesen Excellence in Teaching Award is presented annually to recognize individuals who have made significant contributions to outstanding teaching, course development, mentoring of students, and service to continuing education.
I am an eleven-time recipient of the Microsoft MVP award.
The Microsoft MVP Award recognizes exceptional technical community leaders from around the world who voluntarily share their high quality, real world expertise with others. More…
For the latest news about upcoming courses and courses that are running now